Diary of our working trip to Sebechleb on Slovakia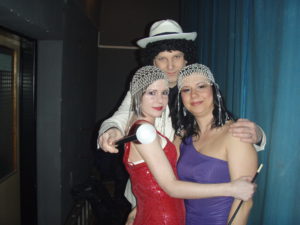 Our trip began innocently enough a little forced tour of Pardubice. We haven't even tried to get anywhere, and we've already lost. Fortunately our Petya "knows" Pardubice as a custom shoes and after a while we were on the right road and drove the direction of Brno. Traveling through the Highlands was one poem. The beautiful nature and comfort in the car are produced in a great mood and so after arriving in a rest stop on the highway we they were revelling a great mood. There are to ensure that no food, 'cause it was great and the Lady waitress are in the mood improved even more, I can't exactly quote her words, but it was something like this: "I'd love to have you here, or you don't want to go away. You are hilarious and I'm sure you would me kicks improve mood. " So it occurs to me now: well after our departure a little better mood?
After the great obídku we and our right the ball got into the car and drove on. Revelry, we were for a long time, but we didn't go anywhere. 17. km D2 direction Hustopeče are suddenly the car gave out service. So we are a short drive from Brno to Sebechleb it was the distance, yet the car dead and we? Gaily gaily, and we started to deal with our situation. Well my not so no, unfortunately, everything had to take care of Hasan. Unfortunately, telephoning him and our retreat for a couple of hours to become a gas station Aqip. One of the first phone calls was undertaking. The Lady on the information line to help us and we laughed, too, and it's who? Well, again, it was Dadi: Mrs. says: "I can't send you a Replacement car, crashes you" and Pete says: "So if I tricked into the gas station car send me?" Lady of course, professionally she replied that it was insurance fraud. It was clear to us that Kiersten exaggerates and just trying to keep the humor that accompany us all the way. After a few phone calls we had catered to tow the car, but pushed the us increasingly more time.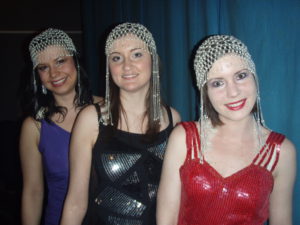 Some of us will ride for the first time the tow truck. Everything is one for the first time. And as we all know, the D2 is in a terrible state, and because of this we are after 20 km were naklepaný as cuttings on Christmas. Already we have had enough and we still didn't know what all us only waiting. I won't write about it, as we waited for the tow truck to solve on paper than all and I go to Paul. That are already on the way to Brno, called that car that we wanted to borrow not to boot. Was indeed 2 months at one point. For some, the surprise for us, who don't have a driver's license, it's not such a surprise. So we're in Brno on the housing estate, now's really not remember what it was for the part of Brno, and solve. The Felinku and the head of us chasing all sorts of ideas. Come on, who's said and we went to try the Red toy car push. Unfortunately for us it wasn't. The car probably still to all of přimrzlo and it didn't move with him or up or down. Thus began the fight, either we, or car. After about 30 minutes of trial, when we tried to push the car, work and felinka finally topped, and we know that for the moment we have won. We didn't know what the guys we have. Indeed, some gentlemen don't know how roztlačením start the car. So we told the boys we women, what they have done. But that was not all. After 15 minutes of roztlačování cars, which get grabbed first we agreed that it's not worth it and we started to deal with cables. Therefore, I. I tried to stop every car that went around, a few of them stopped, it was just you who shouldn't, no cables, and a few people went away. Yeah there are some among us … Finally, the guys decided, that goes for the cables on the gas station. Were terribly overpriced, but they are and we will see how we will go forward in the way. Poposkočím a bit further … I'm with Felinky, we have the cables and the guys are trying to engage the cables so that the car flashed, but … They even did not know how the guys starts the car through the cables. Well, they have us pros. The girls what they advise.
We managed to start the car, we already have drawn stuff and finally we're pulling out the direction of Slovakia. There is something about 19 hours and we only we go from Brno. On the spot we should be in 17 hours, "" we should not delay. And so I called the gentleman, what we ordered. He was cool, he said just make sure we're cautiously and that the programme adjusts to the ball, it was good news for us. On the way to the gig, we have experienced a lot and a few things have come up. Šárík came on a housing estate in Brno on one glove and I disappeared somewhere along the way. And yet you dumb door close. All the way there and back I had to give me out of the box. Again, a little bit poposkočím. We are in the Sebechlebech before kulturákem. Opposite us smiling guy with a wig on my head and tetovaním from Bravo on your hands. He gave us instructions and we went to change. None of us is still nepřevlékal in such conditions, but fortunately it wasn't so bad. At half past ten we're on it. After all, what we had in a row, we were nervous, we knew that it would be good. Also mainly because we ordered.
Performance was very special. We have not come forward, as always, on the stage, but on the dance floor, a short walk from all of those people who were at the ball. It began very innocently. When the first song the audience rozkoukávali, and when we called to get danced with us, unleashed the storm. The people were as torn off from the chain. Instead of just watching, or with us, sang songs, they are nalívat drink, touch and bother us. I was even offered a striptease, not that I looked at it, but I had to do it! That said, I get 60 euro for it. Guessed it, for less than 50000.0-I undress I. And what poor Šárík, striptease made involuntarily, even twice, and yet no one paid her for it. Someone was so oprsklý, that it picked up the skirt and unfortunately just twice. I will not write about Haničce, for her it was a big shock. The poor guy really didn't even know what was going on. Still, I think, and perhaps I can speak for all of that, we enjoyed the performances.
After appearances on us food and drink. When we eat and drink, we caught the mood of the dance, and so we started, this time dressed back to Earth.
It was great. We messed around with. Because we were given the task to choose the best three masks of the evening for our fooling around we peeked, who and how is the Commander-in-Chief and wondered who these prices. It was a formidable task, but we have agreed, and the first three places were in the world. Of course, the best were the guys who placed first. Both seemed to come from another time, like they really were from 60. years. Each of them was wearing a retro suit. Each of them had a different pattern but otherwise they were absolutely identical. Pants and jacket sleeves and trousers should be extended, under jackets had volánkové shirts and had both afro wigs and luxury eyewear. From the first the prices were enthusiastic, they deserved it. When we started, we went to size on the bed. Our bed and fortunately was not far away and we were in bed in a minute. We had a good night and went to sleep.
We got up early in the morning. We are not early risers but we still enjoy the trip. So we nakopli felinku and went a bit further. Because there was mist, so we did a few photos before the column in Banska Šťavnici and continued on their way. As we rode out so we went crazy. Every moment are the smart thing said "if it is possible to turn to the opposite direction" that we had his head and we did not listen to her. We are sorry there even now.
On the way to Bratislava with nothing special happened. The girls in the back pochrupkávala, Hasan drove and I watch on the path. I'm one of those people who did not in the car.
Arrival to Bratislava was very confused. We wanted to eat, but we couldn't find the right restaurant where you fit in. We ran into one of her mammoth. But it came to us as a place and so we went looking on. We found one excellent, Grasshopper. We jumped almost 2 meters high, and we've enjoyed how wonderful we eat, but … They nevařili. When we asked where the cooks, they told us, that the piece is a pizzeria and then only referred to the mammoth. So we finally ended up there. The food was great, but the waitress. It seems like a frivolous Merry kicks. On the contrary, I had the impression that our mood scrambling. She didn't deserve a penny. and just as it got. The Petya is so good boy. After lunch, we went to an arranged trip. We rode up to the Castle, we took a few photos, enjoy views of the river Danube and the bridge which leads over her, and we went the direction of the House.
We had a pretty big piece of the way yet and we still didn't even know how to get home! In the end everything turned out well. Felinka was using up to Hradec and Péťovi then served the next day on the way to Brno. Today, I wonder, that girl everything she did. Despite everything, this trip was absolutely perfect, and if I could choose, I would not change it all was worth it.
So let us look forward to the next adventure, I believe it is next door.
Encik
Komentáře
komentářů