Mníšecký festival of our eyes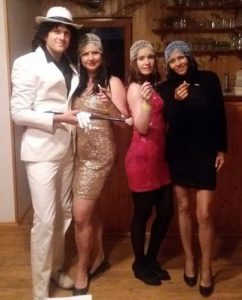 Our band has released this time on the path direction of Mníšek in Liberec.  In more info on the football field ran the festival where we invite organizers as a performer.
At the festival we arrived at around eight o'clock in the evening. The trip was awesome as always and after parking in the area, the US took a very nice lady who took us to our dressing room.
On the scene we were expected at 9 pm, so we had a lot of time, and so I went to pass through the area. When we arrived, the band played and we were a bit disappointed that so few people dancing, and we were hoping that when our performance is everything changes, and people start to really have fun. In our survey, we caught a good drink, and after returning to the locker room, we slowly began to prepare.  Preparation of the US do not last long. We have a lot of years, and so we were ready in half an hour, and on the way to the stage, where we did the nice lady. While waiting for a call from the moderator, we were so focused on the course and with butterflies in my stomach got to their seats.
Event was great.  The sound had an error, where lights were on, and the people were God's. Built for your life and deliver us the energy that drove us all the time after the performance, and a lot of hours after him.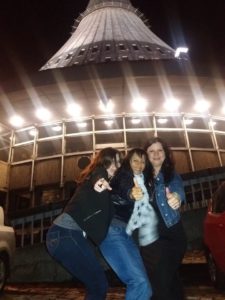 A group of us on the podium, replaced the Catapult and so we stayed for a couple of more songs from them. Catapult were also great. We haven't hit as spectators and at half-past eleven, we set out on the way back. Because we were energetic, we made another detour on Ještěd. By the way, it is much more beautiful than at midnight during the day and the view of the rozzářeny Liberec was charming. For those moments worth living. We made a couple of pictures with the local ufonkem and they set out on a journey to Hradec Králové.  The path ran away and we at two in the morning they arrived tired but happy.
We of the Boney M revival
Komentáře
komentářů