Boney M "astray"
Boney M reviv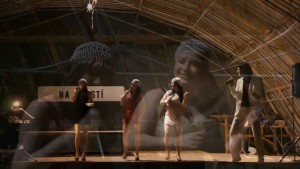 al of Hradec Králové enjoyed an amazing show "astray" in Smiřicích.
Appearances in the Smiřicích I enjoyed very much. When we were on the performance, it was clear to us that this will be a great evening. "Astray" we were and we knew that awaits us in a great atmosphere and wonderful people. I were not mistaken.
Performance was great and the mood are the thumbs-up or a horde of mud that separated our dressing room because of the rain and the stage. By the way, our speeches so liked that people were dancing in front of the stage, where the roof was, and so was the already mentioned all around the mud. Hour on stage as the water ran out and we are after the mound and headed for the Encore songs back on the year with cyklooázy visitors "astray".
We look forward to the next show.
Amazing atmosphere! Thank you …
Komentáře
komentářů